Whether you love or hate Valentine's Day, there is always something fun to do in Calgary. Here is our Ultimate Guide on what to do this Valentine's Day in Calgary no matter what your romantic status is.
VALENTINE'S DAY DINING OPTIONS IN CALGARY
Most restaurants should be open as of Feb 8, 2021; however, make sure to make reservations in advance! Most restaurants also have a take-out/delivery menu for Valentine's Day.
Restaurants, pubs, bars, lounges, and cafes will be able to open for in-person service, as long as each table does not exceed 6 people.
Individuals must be from the same household or if you live alone, may include yourself and two close contacts. Liquor services must end at 10:00 PM with dining closing at 11:00 PM, and one person from each table will be required to give their contact information as per Alberta COVID-19 requirements.
ROMANTIC GETAWAYS IN CALGARY AND ALBERTA
Looking for a romantic getaway for just the two of you, here are lots of options for you to consider:
Stay at a local AirBnB condo and get a fondue dinner + breakfast from Moonlight & Eli Fondue and Champagne Bar included in your stay. Plus your dog can stay with you for an extra charge.
VALENTINE'S DAY ACTIVITIES
Take a trip up to Banff and visit the Banff Gondola. Wear warm clothes and bring your special someone or your whole family.
Prices depend on specific dates but expect to pay from $36 to $46/adult or choose the Family Experience package and pay $56/adult (kids are free!). Then stroll through Banff Avenue and grab some dinner on the way.
Take a trip to Red Deer and enjoy this romantic evening in the back seat of a private sleigh. Your evening starts at Heritage Ranch with a quick check-in.
Then snuggle up under warm blankets in the back seat of a private sleigh. Your horses and driver will take you through a magical array of trees and winter lights on your ride through a winter wonderland.
Following your ride, you will pick up an amazing 5-course date night dinner for two designed specifically for you. A long stem rose, two house-made truffles, string lights, candles and a bottle of fine wine are also included for you to enjoy – all for $169/guest.
Enjoy Calgary's Hot Chocolate Festival that's happening every February. Grab a cup of hot chocolate from numerous locations around the city.
Download  YYC Hot Chocolate Fest app and you will get a map of each location and the ability to rate every location you've tried. It's all for a good cause – a portion of proceeds from each Hot Chocolate sold supports Calgary Meals on Wheels!
Go shopping and then go skating at the Deerfoot City on The Boulevard's outdoor synthetic ice rink! Don't forget to book your time slot before arriving.
Free-to-use outdoor skating rink in the heart of Calgary. The Olympic Plaza is open from 10 a.m. – 9 p.m. daily. Public bathrooms are available and skate rentals are provided on-site through Skate Hut.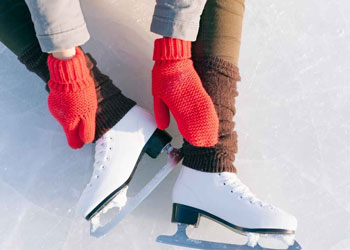 A wonderful location for romantic skating! Enjoy free outdoor skating on the lagoon in the eastern portion of the park, as well as ice skating pathways and Skibike rentals available. Open daily from 5 a.m. – 11 p.m. until mid-March.
A free and fun destination for Calgarians. Skate over 730 metres of connected track, through North Glenmore park, with an attached skating rink located in the centre. Open 11 a.m. – 10 p.m. daily.
Yes, Bridgerton, as it's the most popular and the most-watched Netflix's series EVER with 82 million people watching it worldwide in the first 30 days. If you love romance and "Pride and Prejudice" style movies, you will love this steamy Regency romance story. Beware: it's quite addictive.
Get yourself some of the most amazing cookies in Calgary! Order in advance. They are incredible!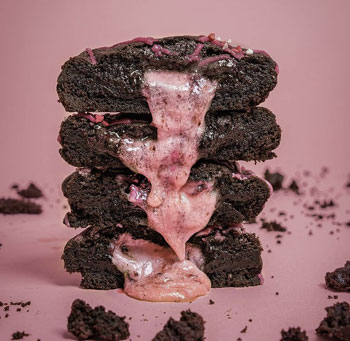 Grab a pizza kit or a fondue kit (cheese and/or chocolate) from Lina's Italian Market.
These kits are so much fun – for kids and for adults. There are two places that I recom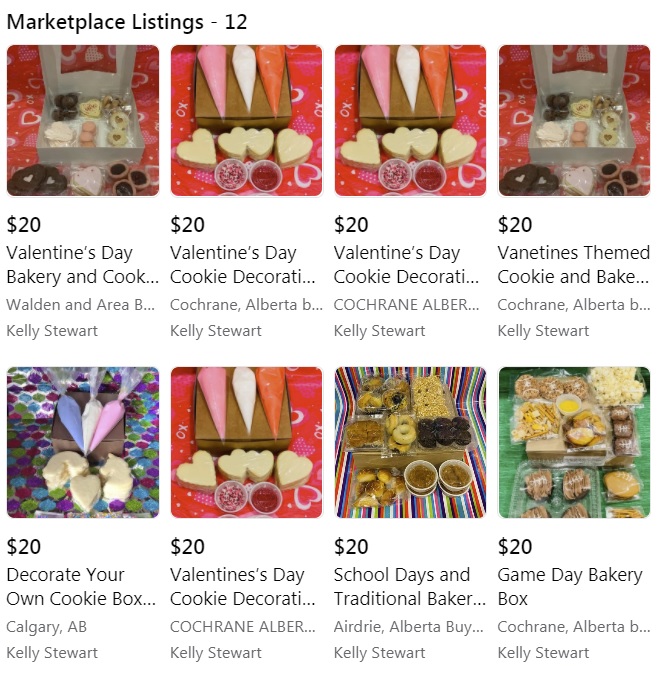 mend (personally tried them both)- CAKEify and this Calgary lady on Facebook that sells Cookie Decorating Kits for all occasions.
Visit Calgary's Farmer's Market and have lunch there. There are so many options to choose from! Get some desserts to take home.
If you are looking for a special someone, check out Calgary's Virtual Speed Dating via Zoom. Get tickets for $45 + fee.
---
What about you? What is your favourite thing to do in Calgary on Valentine's Day?
Reply in the comments or tweet me @YYCLivingGuide or Instagram @CalgaryLifestyleGuide
Summary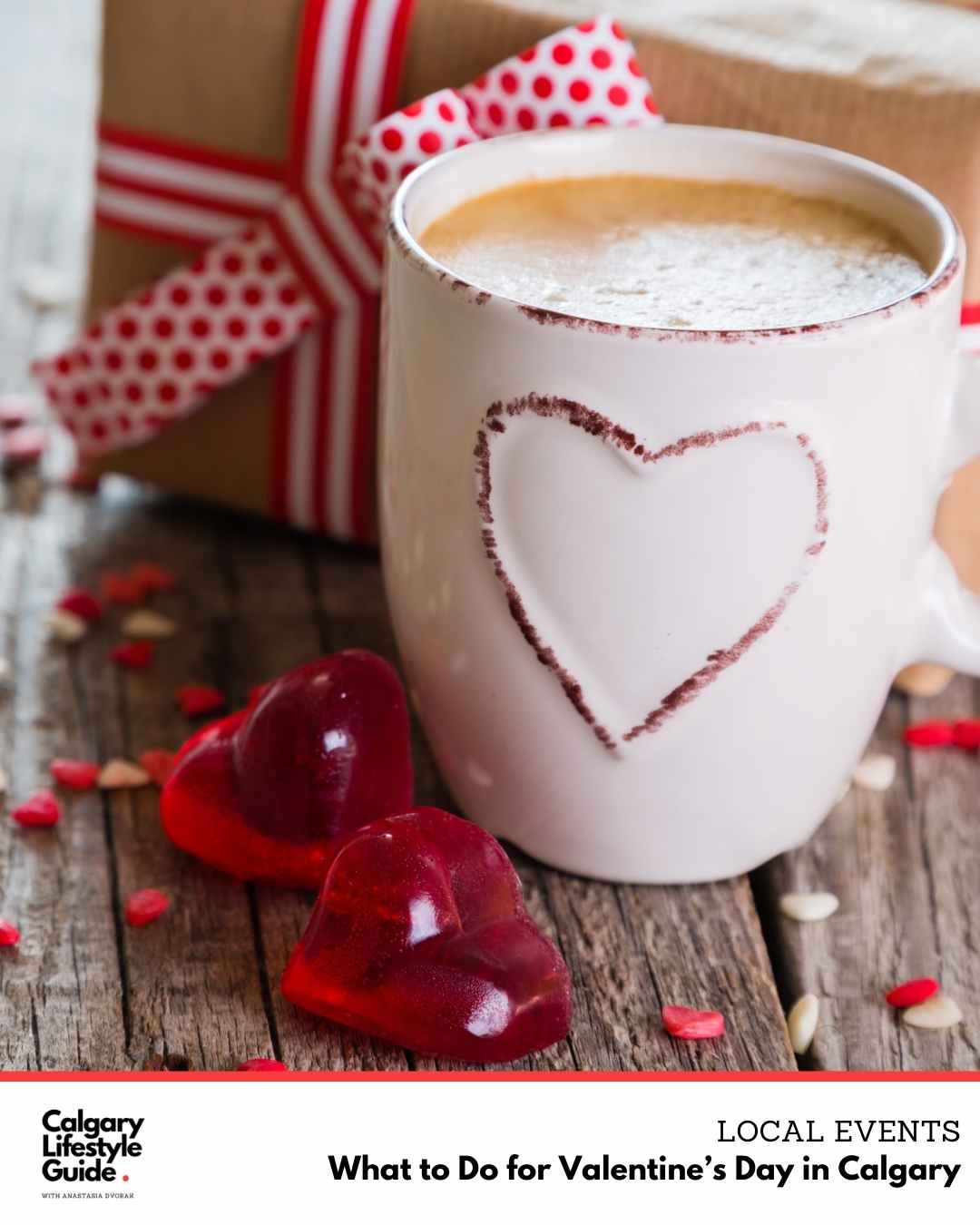 Article Name
Ultimate Guide on What to Do for Valentine's Day in Calgary 2021
Description
Find out what to do and where to go for Valentine's Day 2021 in Calgary, Alberta. Discover dining options, activities and fun things to do!
Author
Publisher Name
Publisher Logo