Before we start talking about buying your first home in Calgary and before you start looking at houses on Realtor.ca, we need to know and understand the following 8 concepts that will help you purchase the property that you will not only love but also will be able to comfortably afford.
Buying your first home could be one of the most expensive purchases you'll ever make, so it's good to know the important information I'll be sharing below to make sure that you save time and money in the end.
Here are 8 things you must understand and have before buying your first home in Calgary, Alberta, Canada.
Full-time permanent (not temporary) job OR steady self-employment or part-time income
Good Credit Score (not too much debt but enough information about your payment habits to build your credit history)
Ready-to-go savings you can use for the down payment (strive for 20% down or more to avoid mortgage insurance premiums)
Willingness to stay in the property for at least 5-7 years
Mortgage pre-Approval ( + tips on how to choose your mortgage professional)
Realistic expectations of Calgary real estate market
Understand the real estate property options available in Calgary, Alberta
Tips to find the right home that you want based on your budget + needs and your future aspirations
1. Full-time permanent (not temporary) job or steady self-employment or part-time income
Typically a lender will prefer that you have a permanent full-time position where you've been working for at least 6 months. The lender will ask you for a formal letter from your employer confirming your full-time permanent employment, your salary, and length of employment.
When you are applying for a mortgage, make sure to not switch jobs and not make any large purchases such as buying a new car (as that can affect your credit)! Also, do not switch jobs until after your possession date. The bank can call your employer right before the possession date to confirm that you are still employed there.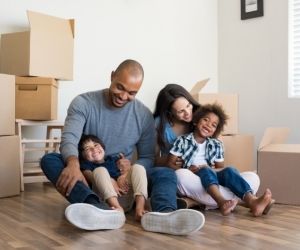 Mortgage providers do not like risk and will not approve a mortgage application without making sure that you are able to make your mortgage payments.
A full-time permanent position (not casual or temporary), ideally with a well-known employer, guarantees your income long-term.  Stable long-term employment will also help your application; however, mortgage lenders consider other aspects too.
You can get a larger mortgage amount if you are applying with your partner, family members or your husband/wife and you all have stable jobs.
The type of employment you have will influence the type of mortgage you will be able to get. It is worth finding more stable employment before applying for your mortgage, as it will help you get the best mortgage at a lower rate and save you thousands of dollars.
Part-Time Employee
As a part-time employee, you will also have to show proof of your income in order to qualify for a mortgage. You will need to show several years of T4s and a few recent paystubs. In addition to that, you will need a letter from your employer (or all your other employers if you work multiple part-time jobs) specifying the hours/week that you work and your rate of pay.
Sometimes mortgage lenders are very cautious with part-time employees and, as a result, may qualify you based on a portion of your income, the lowest annual income for the past few years, or an average of your income for the last two years of work. It all depends on the lender and your interest rate.
Self-employed
If you are self-employed, you will be asked to provide at least 2-3 years of self-employed income. You may need to provide details regarding your business, financial statements, tax returns, notices of assessment, and show your recent T4s.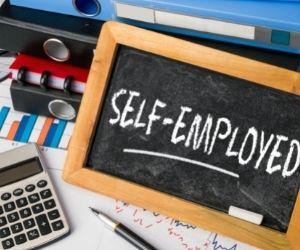 The mortgage lenders want to make sure that you can stay profitable long-term and make your mortgage payments, so they want to see either consistency in income or growth in income over the years.
Pay Your Taxes
It's important to make sure that all your corporate tax obligations such as GST/HST and corporate and provincial taxes due are paid in full and show receipts. Your corporation should not have any credit problems, as that can greatly affect your ability to get a mortgage.
Unemployed
If you are unemployed, getting a mortgage can not only be a difficult process but also an expensive one, as you need to show that you have enough money in the bank to pay for the remainder of your mortgage in full and still have 2-3 years of living expenses (even if you have a large down payment).
You need to show that you have a significant, reliable, and regular stream of income from another source (other than employment). It can be investment properties generating income, royalties, retirement income, long-term disability payments, or child support payments. In this situation, I would consult with a reliable mortgage broker, as they have access to all types of lenders who are willing to take more risk but, as a result, you will have to pay a lot more in the end.
2. Good Credit Score  (not too much debt but enough information about your payment habits to build your credit history)
In Canada, lenders determine your financial health and your ability to repay your debts/pay your bills on time by also looking at your credit score. Credit scores range anywhere from 300 to 900 and the following categories are assigned to your credit score based on your financial health: poor, fair, good, or very good.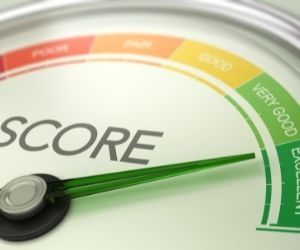 The higher your credit score, the better it is for you, as lenders prefer to approve different types of loans and credit products for people who have good or very good credit scores, meaning their financial health is in good shape (bills paid on time, not too much debt, etc).
The minimum credit score needed to get a mortgage approval is between 620-680 but that depends on the lender. The higher your credit score, the more likely your lender will be able to provide you with the lowest mortgage rates in Calgary.
In addition to looking at your credit score, lenders will check your credit report which has all the information about any late payments, number of credit accounts you've opened (for example, it will show how many credits cards you've ever had), your overall debt levels and the length of your credit history.
Many newcomers and people not well-versed in Canadian financial matters think that they don't need to have any debt at all, so they avoid getting any credit cards or any loans. However, if you ever want to get a mortgage or finance a car or even get a utility service set up (like gas/heat or a cell phone), you will need to have an active credit history that shows that you are capable of handling debt and paying it off on time.
Without an established credit history, you won't be able to lease or finance a vehicle or get a new phone – you will have to pay cash upfront. You also won't be able to get a good mortgage rate because you have zero trustworthiness in the eyes of a lender.
In Canada, there are two major credit bureaus that you need to monitor and be aware of – Equifax and TransUnion. You can check your credit score and view your credit report immediately for free with several online companies such as CreditKarma.ca and Borrowell.ca. You can also request a free copy of your credit report every 12 months from Equifax and TransUnion.
3. Ready-to-go Savings you can use for the down payment for your first home (strive for 20% down to avoid mortgage insurance premiums)
Have you saved enough money for the down payment on your future property? Down payment is all the money that you saved towards the purchase of your future property.  Buying a home will always require some amount of cash upfront.  The more money you save for the down payment, the more likely you are to get mortgage approval.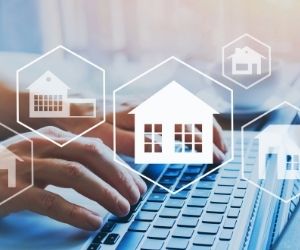 The more money you can provide upfront towards the payment of your property, the better it is for you, and the less money you will need to borrow (and less interest you will need to pay). It would be difficult to get mortgage approval without any down payment.
What's the minimum down payment for mortgage approval?
In Canada, there are minimum down payment requirements based on the home's price:
Less than $500,000: The minimum down payment is 5% of the purchase price.
$500,000 to $999,999: You'll need 5% of the first $500,000, and 10% for the portion of the purchase price above $500,000.
$1 million+: 20% of the total purchase price.
What I recommend: always try to put down 20% (or more if possible) of the purchase price in order to avoid mortgage loan insurance (as that's an extra cost you will need to pay which will increase your mortgage payment).
If you put down less than a 20% down payment towards the purchase of your home, you are required to purchase mortgage loan insurance (also called Mortgage Default Insurance or CMHC Insurance). The cost of this insurance premium will be added to your mortgage thus increasing your monthly mortgage payment.
Mortgage default insurance covers lenders in the event that a creditor ceases making mortgage payments and defaults on their debt. The borrower pays the CMHC policy premiums in full at the outset of their mortgage.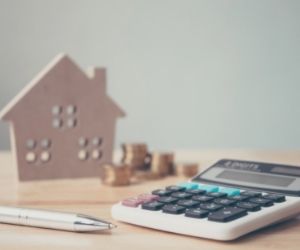 While mortgage default insurance costs homebuyers 2.8 percent to 4.0 percent of their mortgage value, it provides Canadians who may not otherwise be eligible to purchase homes with access to the Canadian real estate market. Mortgage premiums would be higher if this option did not exist since the possibility of default would rise.
Because the risk of default is passed on to the mortgage insurer, lenders can offer lower mortgage rates when mortgages are protected by mortgage default insurance.
In Canada, there are three mortgage default insurance providers: Canada Mortgage and Housing Corporation (CMHC), Genworth Financial, and Canada Guaranty. Ratehub has an excellent article that explains the mortgage insurance concept + there is an online calculator that helps you determine if the cost of mortgage insurance is worth it for you.
You can use the mortgage calculator below to help you figure out which mortgage scenario works best for you.
4. Willingness to stay for at least 5-7 years
Real estate is a long-term investment. You need to be aware of the possible mortgage penalty you may have to pay if you break your mortgage earlier by selling the property. Also, be aware of the resale value. Just because you purchased your property a year or two ago (even 5 years ago!), doesn't mean that the property value has gone up. Oftentimes it actually goes down. Sometimes you can lose money after one year or two if you want to sell. Property value is a long-term game.
If you think you won't be able to stay longer than 5 years, let your mortgage professional know! They will find you a mortgage product that works for you. Ask about your mortgage penalty (if any) and read your mortgage contract carefully. Let your mortgage professional known that you need a mortgage that's portable (taking your original mortgage from one property and transferring it to another property), flexible, and without a significant mortgage penalty.
5. Mortgage Pre-approval (+ tips on how to choose your mortgage professional)
When a lender reviews your financial condition and pre-approves you for a certain mortgage number, interest rate, and type of mortgage, this is known as a mortgage pre-approval. Mortgage pre-approvals are available for 90 to 120 days, allowing you enough time to find a house without missing out on a perfect mortgage deal. Getting a mortgage pre-approval does not guarantee that you will get a mortgage, but it allows you to search for homes within your price range, estimate your monthly mortgage payments and shop around for homes within your budget.
Mortgage approval takes time and requires a lot of forms and information from you. Usually, you are given 10 business days to satisfy the financing condition, but sometimes that's not enough time. Lenders are busy and may take time to get back to you. Because getting a mortgage takes time, it would be better for you to start early before even looking at any homes.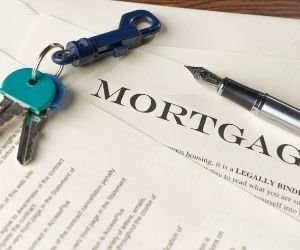 Mortgage lenders will take into consideration your income, employment status, assets and liabilities, debt-to-income ratio, and mortgage stress test, in addition to looking at your credit score and the amount of your down payment.
As a Realtor who values her time and the time and emotional state of my clients, I will not do any showings with clients who haven't spoken with any mortgage professionals, and do not have their realistic max budget confirmed by the mortgage broker/professional. Do you know why?
Imagine the disappointment of falling in love with a home you can't afford. Everything else after that house will appear dull and not good enough. Imagine the emotional state of the client – it's just not worth the pain. Before looking at homes on the internet or with a Realtor, talk to your mortgage professional first! You will save yourself time, money, and emotional disappointments.
Choosing your Mortgage Professional: go with a bank or mortgage broker?
Banks and mortgage brokers vary in that banks can only sell their own products, while mortgage brokers can provide different mortgage solutions. Independent mortgage brokers are accredited mortgage professionals with access to a wide range of loans and mortgage prices.
According to the study done by LowestRates.ca, around 40% of Canadians had no idea that they could negotiate their mortgage rate, meaning they simply accepted the first offer they received at the bank.
Advertised Rates vs Discretionary Rates
What most people don't know is that banks have 2 types of rates: advertised rates and discretionary rates. Advertised rates are usually shown on the bank's or financial institution's website. Discretionary rates are much better rates that you can access during the process of negotiation. Some banks offer considerable room for negotiation, and others are more reserved in their negotiations. Either way, if you don't shop around or negotiate at all, you are missing out on the rate that's a lot better than what's openly advertised by the lender.
They effectively secure the lowest cost for you, and since mortgage brokers purchase large volumes of mortgage items, they can pass volume discounts straight on to you. Banks, on the other hand, are limited to offering only their own mortgage products, but they can offer you a discount if you consolidate various products with them (but only if you negotiate or ask them about it).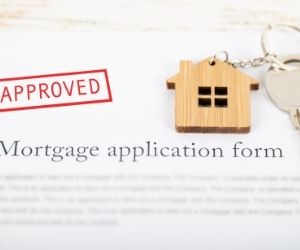 It's important to shop for mortgage rates and have a good understanding of mortgage products available on the market. You need to understand the difference between fixed and variable mortgage rates and their pros and cons.
When you're shopping for a mortgage, it's good to consider various options. You can get a mortgage rate from a mortgage broker and then take the interest rate that you were given to your bank and try to negotiate with them to see if they would match the rate should you want to stay with your bank.
MY RECOMMENDATION:  It is your choice. If I were you, I would go with a mortgage broker, as they usually offer more options in terms of financing, and work with many different organizations including banks and private lenders, so you have a better chance of saving yourself a lot of money in the end.
Over a 25-year amortization, even a one-percentage-point difference in the interest rate will save you thousands of dollars in interest charges. Mortgage brokers do not make direct loans to you. They facilitate loans by finding a lender on your behalf.
Mortgage brokers do not all have the same lenders available to them. If one mortgage broker is unable to assist you, it does not mean that all mortgage brokers will be unable to assist you as well. Someone else may have access to various forms of mortgage products that may fit your needs.
Because the mortgages available differ from broker to broker, inquire which lenders the mortgage broker partners with. Mortgage lenders rarely charge premiums for their services. Instead, when they arrange a transaction, they normally collect a fee from the lender.
6. Realistic Expectations of Calgary real estate market
It's important to understand the type of real estate market Calgary is in right now. The real estate market is affected by the buyer's demand for properties and the supply/availability of properties on the market. When there are lots of buyers and not enough properties to sell, it's called a Seller's Market, as sellers have the upper hand in this situation and can demand higher prices.
Intense Seller's Market in Calgary in Spring, 2021 (COVID-19)
This is what was happening in Spring 2021 in Calgary, Alberta. We've had the hottest market since 2014! There were many houses that sold above the listing price! Many buyers stuck in their homes for a year realized that they needed to buy a better/bigger home for themselves (maybe with a separate office area).
Interest rates were also quite low. There were not enough listings during the COVID-19 pandemic as many people were uncomfortable with strangers walking through their house (during showings) in the middle of a pandemic.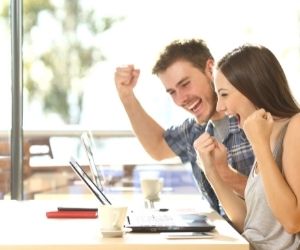 This created an enormous demand for good homes, especially in the $400,000-$550,000 detached homes' sector. There were many multiple offer situations where buyers had to compete and offer their best, highest possible price. Homes were sold within hours of hitting the real estate market.
In fact, if your detached home in the $400-550k segment was still active after 5 days on the market and not conditionally sold, there was something wrong with the property (either the price was too high or the property was not attractive enough for the buyers).
Showing times (when you visit a house that you are interested in with your Realtor) which were typically at least an hour or so were cut to a maximum of 15 minutes because of such high demand. During a seller's market, it is hard to get a large reduction in the sale price. In fact, because time is of the essence during a hot seller's market, it's good to present an offer with your best price, as you don't want to enter a multiple offer situation and pay even more for the property you like.
Buyer's Market Explained
If there are lots of properties on the market and not enough buyers, then it's called a Buyer's Market. Buyers have the upper hand this time, and Realtors can negotiate lower purchase prices for their buyer clients. The average reduction in the sale price your Realtor may be able to negotiate for a home priced under $800,000 is anywhere between $9,900 to $25,000 or more if it's a luxury property (over $1 million dollars).
Sometimes it can be just a $5,000-$9,000 reduction or even less depending on the property, its location, how rare it is, how updated it is, seller's motivation to sell or get the highest price possible, desirability, street it's on, market conditions, etc.
Remember the seller is not obligated to sell you their property even if your offer is good. Sometimes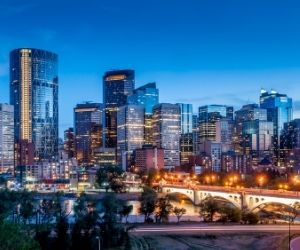 sellers can hold a grudge (especially if you present them with a list of what's wrong with the house and why they should lower the price – please DO NOT EVER DO THAT – that only annoys the seller and they are not likely to look forward to selling the house to you – it's always better to choose a more positive approach), and they can choose another lower offer.
Sometimes the process of selling is very emotional and the seller wants to choose the right owner for the house (not necessarily the highest bidder).
Calgary Real Estate has its own seasons
Typically there are lots of new listings in Spring (March-April), fewer listings in the summer as many people are away (before COVID-19), and even fewer listings in the fall/winter as it's often considered a quiet season in real estate.
How do Realtors determine property prices?
The price for the property is determined by comparing recently sold properties (within 3-6 months) on the same street (also called CMA – comparative market analysis), same community, same house type, same age, similar square footage, etc. to determine the most accurate market value. Pricing may be determined by the street the house is built on (some streets are more expensive than others), the community it is in, type of house (for example, bungalows will always be more expensive as there are not many of them in the city), and the general state and first impressions of the house (upgraded, poorly maintained, renovated, staged, etc.).
Is renovating a home a good idea?
Many people who renovate their homes think that because they invested $50,000 into their home, their home must be valued at $50,000 more than the average house. This is one of the biggest mistakes! Just because you've invested that much money into your renovation doesn't mean that you will get your money back. In fact, you should count yourself lucky if you get even 50% back from that renovation. Most people are not willing to pay more than the average price of the house on a certain street, in a certain community, so be careful with renovations! Do the renovation for yourself – not for the future buyer. That way you will have no regrets.
7. Understand the real estate property options available in Calgary, Alberta
You must understand the types of houses that are available on the market. Here are my two articles that will help you understand what type of properties are available in Calgary, Alberta.
8. Once you understand what's available on the market, you must determine the kind of home that you need based on your budget and your needs.
If you buy a home that's beyond your budget, you don't have enough money for anything else. You are basically house-poor meaning you have a nice house but you don't have funds for anything else. According to Investopedia, "house-poor is a term used to describe a person who spends a large proportion of his or her total income on homeownership, including mortgage payments, property taxes, maintenance, and utilities".
This kind of lifestyle might not work for you. You might not be very happy in a situation where your funds are so limited that you can't do much for fun. After a couple of weeks, the raw newness of your brand new home disappears and you get used to it, so I would focus on the long-term and buy a property within your budget so that you can still enjoy your life.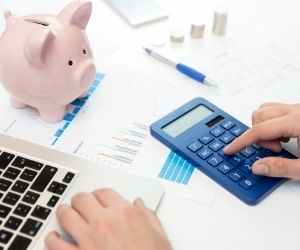 Several factors influence how much of a mortgage you can afford, including the anticipated mortgage payments, living expenses, loan repayments, and other financial commitments.
Although mortgage lenders will take all of these into account, it is important to be honest with yourself regarding what you can afford. And think about what can happen if interest rates rise?
Only you have a full understanding of your financial and lifestyle requirements. In the mortgage application process, details such as how much you spend on tuition, groceries, or helping other family members can be overlooked. Furthermore, your future plans could alter your financial condition.
Although you are not required to notify your bank when you want to leave your job or have a child, these events may have a significant impact on your ability to pay your mortgage. Such purchasing expenses, such as home inspections and closing costs, may also be considered (usually about 3-4 percent of the purchase price). Remember to budget for electricity, maintenance, income taxes, and renovations.
Decide what you can afford now and in the future, and then stick to it. If your financial situation is sound, you might be eligible for a larger mortgage than you expected. Resist the urge to spend every dollar you've been approved for, and just weigh what you can possibly afford.
SHORTCUT TO GETTING THE RIGHT PROPERTY FOR YOU
If you plan on having kids, don't get an apartment or a duplex (sharing a wall with another house) – get a house or a townhouse without anyone below you or above you. Kids will make noise, and that could make your neighbours angry and affect your relationship with them.
If you have health issues with your legs or walking, or you are a senior, do not get a bi-level or a split-level home with lots of stairs. Look at bungalows or single-level apartments with elevators in the building.
If you have a dog, look into townhouses with backyards or homes with fenced yards.
If you don't like living close to neighbours or are sensitive to sounds, don't get a duplex or an apartment.
If you cannot handle kids or noise, get an apartment in an adult-only apartment complex.
If you are sensitive to/allergic or do not like pets and don't want to get a house, get a condo in a complex that doesn't allow any pets.
If you want a large home with a large backyard and large spaces between houses, don't buy an inner-city home (narrow and close to neighbours + small yards). Look into suburbs.
If you want everything brand new, don't look at older homes or look at only renovated homes.
If you love renovating, look at older homes that need some TLC.
If you want to be surrounded by shopping areas and developed infrastructure and you hate dust and construction noise, don't buy a house in a brand new developed area that will only flourish in 10 years.
If you want to live with older adults only, look into 40+ complexes (40+ complexes do not allow anybody under 40 years old).
If you want to rent out the basement for extra income, then find a property with a suite in it.
NEED REAL ESTATE ADVICE?
I am a licensed real estate agent/Realtor with CIR REALTY in Calgary, Alberta. I've been in real estate since 2011. Learn about me here.
If you want to get more information quickly and save yourself some time and effort, just send me a message, book an appointment with me (office or Zoom) or leave me a voicemail/send me a text message – 403.835.6913 (I do not always pick up my phone as I am busy with clients, so for the fastest response, it's better to text me or schedule an appointment online), and I'd be happy to help you figure out the best type of property in Calgary for you and your family.
If you are curious about what's on the Calgary real estate market right now and want to know about interesting and fun Calgary events, sign up for my "Calgary Weekly Events in Your Inbox" here: http://bit.ly/yyceventslist
---
What about you? Do you have any questions about buying your first home or living in Calgary?
Reply in the comments or tweet me @YYCLivingGuide or Instagram @CalgaryLifestyleGuide