I've recently stumbled upon THINK STUNNING – a beautiful women's accessory boutique in Market Mall and had the pleasure of meeting the owner, Nancy. What I noticed about the store is how much love, attention to detail and passion was put into it. Nancy describes her concept as "expression of light, love, and creativity."
And it's true. You won't find any factory-made, mass-produced jewelry here – almost everything is local, surprisingly affordable, and hand-made by passionate female jewellers and artists in very limited quantities. I really loved the local, eclectic vibe of this boutique.
Nancy shared with me that initially Think Stunning opened its doors in May of 2017 at The CORE shopping mall in the downtown of Calgary to provide women with unique accessories made by little-known brands, family business owners, and local female entrepreneurs. After almost two years, they decided to move to Market Mall in March of 2019. I've sat down with Nancy and asked her a few questions about how she got started and what advice she could give to female entrepreneurs who are just at the beginning of their journey.
How did you come up with this idea?
It was July 2015 when I joined many other unemployed professionals in one of the worst market's crises in Calgary. Think Stunning was just an idea that became a reality in December 2015. The idea was to create a lunch bag for women that will help them eat healthier on the go without sacrificing style.
Something I couldn't find for myself while working for a corporation. I designed a lunch bag that looks like a purse because I felt the pain of so many women having to carry their food in shopping bags. I wanted to create a professional-looking lunch bag that will help us not just to save money but to eat healthier on the go.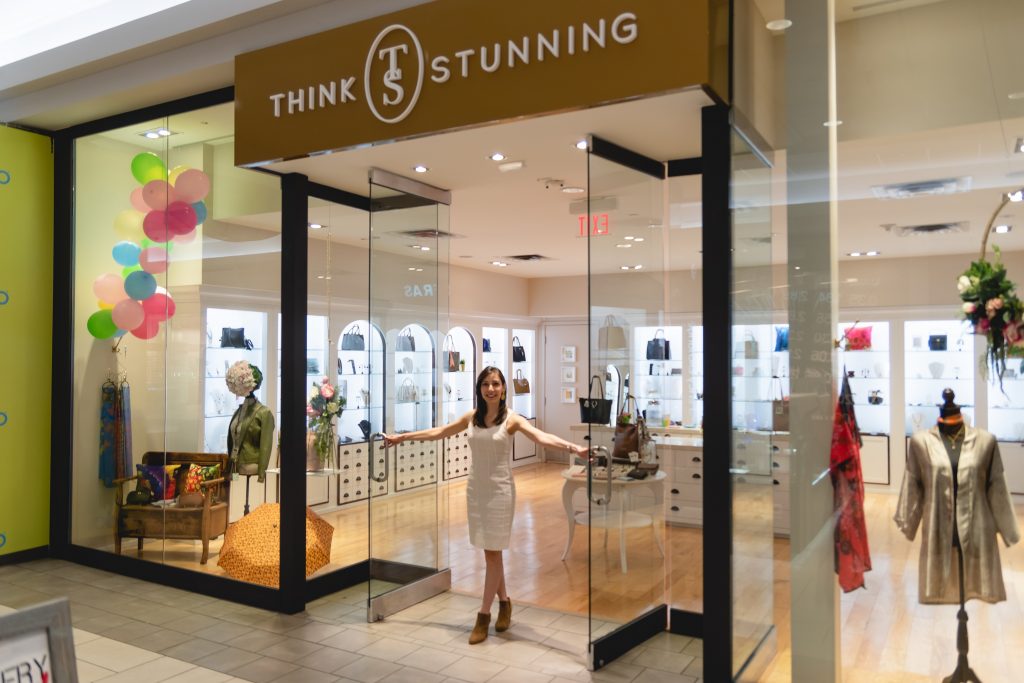 My lunch bag is made with a waterproof fabric that looks very elegant, it has three layers of insulating material and the lining is made with EVA. It keeps the food fresh for up to five hours. My lunch bag is available at Staples.ca – view the bag here.
In 2017 Think Stunning became a brick and mortar store, with a vision of helping women feel great about themselves with fun and stylish accessories sourced mainly from independent makers and little known businesses in Canada and around the world.
What's your vision for Think Stunning?
 My vision is to be the little window that offers amazing products made by little-known brands that have no representation in Canada, to empower and support local and international female entrepreneurs. I source a high proportion of my products directly from the maker, or from other smaller/unknown companies.
What advice would you give to entrepreneurs who are just at the beginning of their journey?
Address excuses. Being your own boss is scary because we have a lot to lose and feeling worried is normal but we have to find solutions to our issues instead of letting them hold us back.
What was the most challenging aspect of starting a women's accessory boutique like this?
Financial management and building the trust of your customers.
What's the most rewarding thing about owning a brand like Think Stunning?
When customers come back again to my store and when they send their family and friends because they loved our boutique and the experience they had. And also being able to support other small businesses and women entrepreneurs.
If you had to start over and do this all over again, what advice would you give yourself?
Reach out for help, we tend to think that we are capable to do it all but we really can't. Our community is so amazing here in Calgary that if you ask, you'll find people willing to help you and to lend you a hand. I'm very grateful.
 What do you love about living in Calgary?
What I love more about Calgary from a personal perspective is the safety feeling I have compared to my country Venezuela, being able to raise my girls here is been a blessing. From a business perspective, I have been so lucky to be able to rely on a beautiful community that has been supporting me since I started my business.
If you want to check out this beautiful store, you can visit Market Mall located at 3625 Shaganappi Trail NW in Calgary or follow Nancy on Instagram @ThinkStunning and Facebook (@ThinkStunning). If you want me to feature your local Calgary business, get in touch with me here.
Here are some photos that I took when I visited the store (photo gallery below – click on the picture to view a larger version).
Summary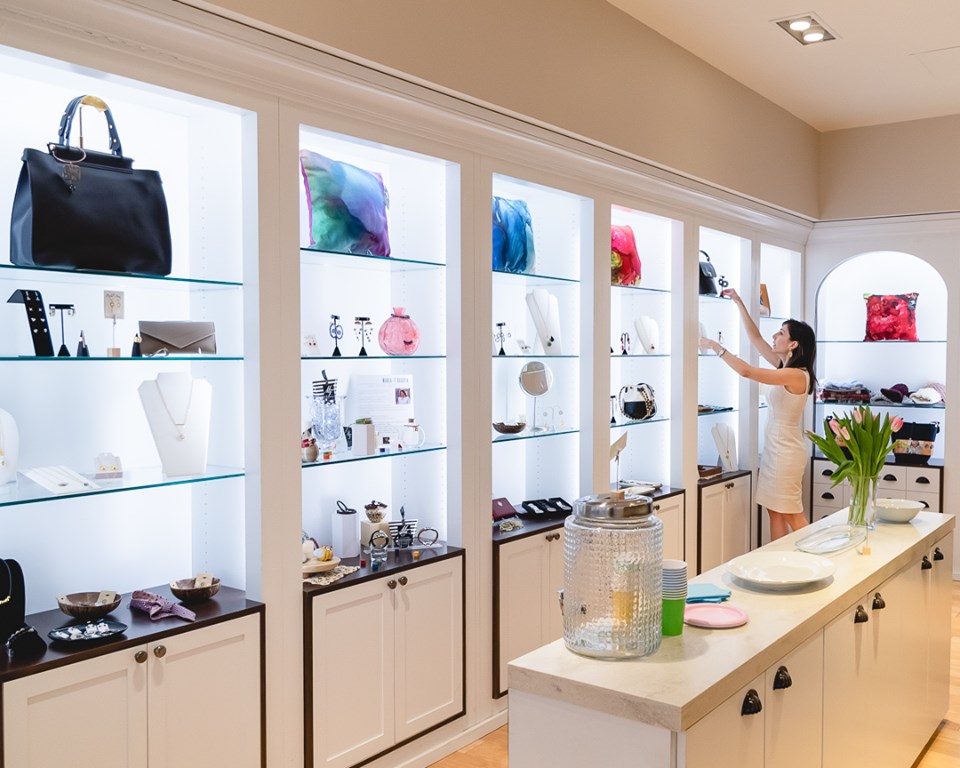 Article Name
Calgary Local Business Spotlight- Nancy Nasr - THINK STUNNING – a local women's accessory boutique with a heart
Description
The interview with Nancy Nasr, the owner of THINK STUNNING - a local women's accessory boutique that's sourcing their beautiful jewelry and accessories mainly from independent, local jewelry makers and little known businesses in Canada and around the world.
Author
Publisher Name
Publisher Logo