There are many great hospitals and medical centres in Calgary and some of them are ranked very high in the top charts for Canada's Best Hospital. Having a world-class hospital near your home can be one of the biggest advantages. One day it can even save your life or the life of your loved one. Let's take a look at the Top 7 Hospitals in Calgary.
Best Hospitals in Calgary:
Alberta Children's Hospital (ACH) – NW (Northwest of Calgary)
Rockyview General Hospital (RGH)- SW
Foothills Medical Centre (FMC) – NW
South Health Campus (SHC) SE
Peter Lougheed Centre (PLC) – NE
Sheldon M. Chumir Health Centre (Downtown – SW)
Calgary Cancer Centre – NW
Alberta Children's Hospital (ACH)
The Alberta Children's Hospital opened in Calgary, Alberta in September 2006, "becoming the first free-standing pediatric facility to be built in Canada in more than 20 years". This Calgary hospital was designed by kids, families, physicians and staff. The colourful LEGO-inspired building has become a Calgary landmark that has over 102,000 kids who rely on care from the hospital each year. The Alberta Children's Hospital cares for children from newborn to age 17. This hospital is amazing! Everything is decorated by children (art displays, lego, etc). There is also a large playground right next to the hospital.

Rockyview General Hospital (RGH)
Rockyview General Hospital is the third best hospital in Canada(2019)!  It has a wide range of specialists available including cardiologists, neurologists, gastroenterologists, and many others. It is located on the shores of the Glenmore Reservoir.
The RGH is noted for its comprehensive urology department and is becoming the leader in Canada for urological care. It offers a Maternal Newborn Program, mental health and psychiatric services, as well as senior's health and ambulatory care. Additionally, the Lions Eye Bank, which is a regional centre for the recovery of donated eye tissue for corneal transplants, is located at RGH.
Foothills Medical Centre (FMC)
Foothills Medical Centre (FMC) is the 10th best hospital in Canada (2019) and is one of Canada's largest hospitals (the largest hospital in Alberta) that provides advanced healthcare services to more than two million people. People either love this hospital or hate it. The main building was opened in June 1996.
It was originally named 'Foothills Provincial General Hospital' and later known simply as Foothills Hospital. Foothills hospital has the world's first and most powerful movable MRI machine, which was introduced in January 2009 that helps doctors perform the most accurate surgeries in Calgary.
Foothills Hospital has the largest regional trauma centre in Southern Alberta. It is also well known for stroke rehabilitation. This Calgary hospital is tightly connected to the University of Calgary medical students as it's the place where they learn everything they need to know. Calgary Cumming School of Medicine and Hotchkiss Brain Institute are located there. It works with the University of Calgary to educate students and provide resources and space for medical research.
There is also Grace Women's Health Centre that specializes in women's health. It is located on the grounds of Foothills Hospital.
In addition to that, Foothills Hospitals has one of the best brain surgeons (neurologists) in the world – Dr. Garnette Sutherland who created the world's first NeuroArm. NeuroArm allowed for the world's first robotic surgery that was performed on a patient at the Foothills Hospital for removal of a brain tumour, which also created a landmark in Canadian medical history. I am personally forever grateful to Dr. Sutherland and his work as he accurately removed 3 brain tumours from my husband and saved his life. 
South Health Campus (SHC)
South Health Campus (SHC) is the newest hospital in Calgary and was built in 2017. The South Health Campus has 2,400 full-time equivalent staff, approximately 180 physicians, 269 inpatient beds, 11 operating rooms and will serve 200,000 outpatient visits and perform 2,500 births every year.
It has 642 beds and the capacity to handle 800,000 ambulatory visits per year. Many future moms dream about giving birth at this particular hospital as the maternity unit is excellent and the rooms are state of the art.
Peter Lougheed Centre (PLC)
Peter Lougheed Centre (PLC) is the 14th best hospital in Canada (2019). The PLC has a 24 hours emergency department, an intensive care unit (ICU), and offers ambulatory care. It has the best liver and ERCP specialists (Foothills transfers liver patients here).
It was named after Peter Lougheed, who was the premier of Alberta from 1971 to 1985. The hospital opened in 1988 with 500 beds, and today contains over 600 beds. The new East Wing was completed in 2008 and includes 140 inpatient beds, as well as new intensive care and coronary care unit. It was also designed with a new roof-top helipad for emergency services.
Sheldon M. Chumir Health Centre
The Sheldon M. Chumir Centre (named after a famous lawyer) is a health centre located in Calgary, Alberta. The centre provides 24/7 Urgent Care services but is not a full-service hospital and does not admit any patients for overnight stays.
The Sheldon M. Chumir Health Centre opened early Spring 2008. The Centre provides 24/7 urgent care and other services such as diagnostic imaging, Lab Services, HIV Clinic, Sexual and Reproductive Health. The Sheldon M. Chumir Health Centre has opened Alberta's first Supervised Consumption Site on October 30, 2017.
Calgary Cancer Centre
The new Calgary Cancer Centre (CCC) will be a world-class health-care facility and academic centre for the provision of cancer services in Southern Alberta. It will open in 2023.
It will be replacing Tom Baker Cancer Centre (TBCC) as that centre is quite old and is at over capacity level. It will be a lead Cancer Centre in Alberta (and most likely Canada) for "prevention, research and treatment programs and provides many advanced medical services, as well as supportive care for both inpatients and outpatients".
Pro Tip: Cut Your Waiting Time
If you don't need a particular Calgary hospital, you can visit this website: https://www.albertahealthservices.ca/waittimes/waittimes.aspx or google "hospital wait time Calgary" and see which hospital has the shortest wait time. For kids under 17 years old, I'd recommend that you go directly to Alberta Children's Hospital.
Pro Tip: Call 811 or 403.943.5465 to get FREE Health Advice from a Local Nurse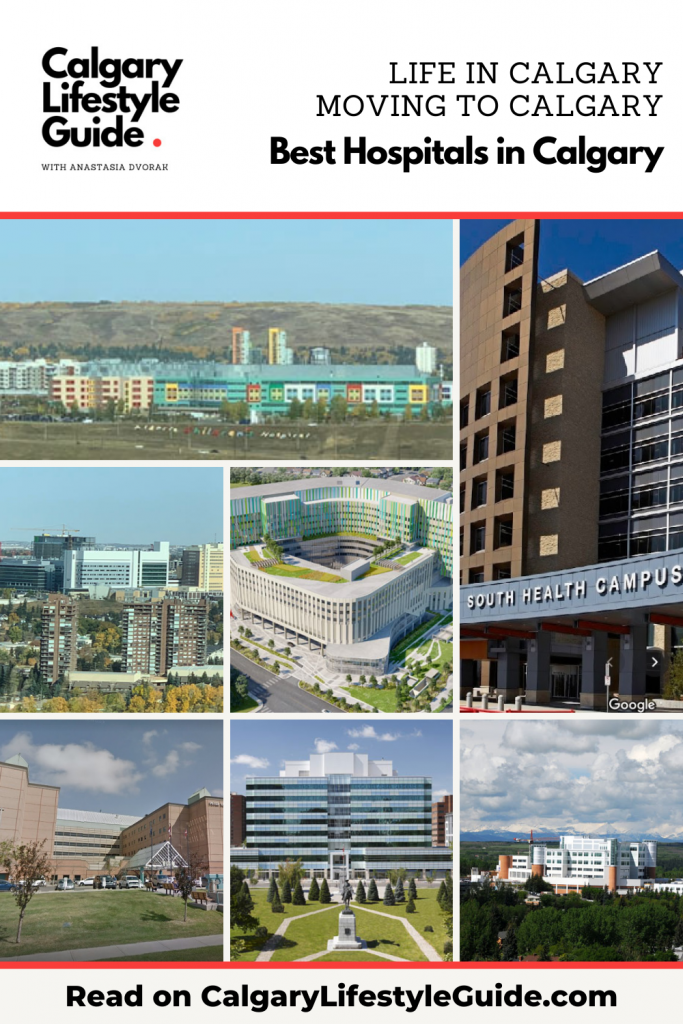 Sometimes it's late at night and you (or your child, family member, etc) need medical advice as soon as possible. You can simply call 811 or 403.943.5465 and talk to a health nurse (for free!). She can tell you if your issue is urgent and whether you need to go to the hospital immediately (or not).
The nurse will ask you a lot of questions about your symptoms. You will need to provide your health card number. I've used this service a few times, and it gives you peace of mind! I highly recommend it + you don't have to wait for a long time on the phone.
NEED ADVICE?
If you want to get more information quickly and save yourself some time and effort, just send me a message or give me a call/text – 403.835.6913, and I'd be happy to help you figure out the best community for you and your family. If you are curious about what's on the Calgary real estate market right now and want to know about interesting and fun Calgary events, sign up for my "Calgary Weekly Events in Your Inbox" here: http://bit.ly/yyceventslist
---
What about you? What is your preferred hospital(s) and why?
Reply in the comments or tweet me @YYCLivingGuide or Instagram @CalgaryLifestyleGuide
Summary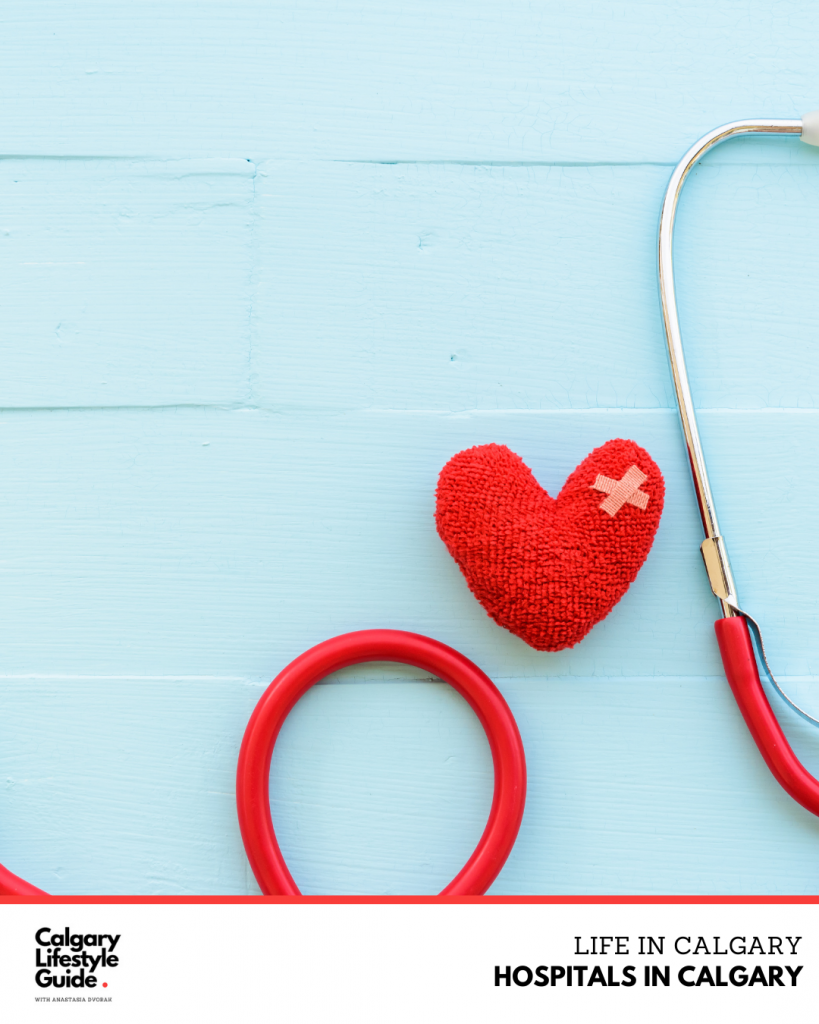 Article Name
Top 7 Hospitals in Calgary: Best Calgary Hospitals
Description
Learn about the best Hospitals in Calgary, Alberta: Foothills Hospital, Alberta Children's Hospital, South Health Campus, Calgary Cancer Centre, and others.
Author
Publisher Name
Publisher Logo