The Kensington district in Calgary has been around for more than a century and it continues to be a favourite shopping and walking destination for Calgarians and tourists. This is the place where we come to relax and enjoy the surroundings of beautiful Kensington streets that have the undeniable charm and character.
Are you thinking of moving to Calgary? Are you asking yourself where to live in Calgary? What's the best neighbourhood in Calgary? In this section, I profile my favourite YYC communities. You will find out everything you need to know about Calgary's best neighbourhoods. Let's continue with Kensington, Calgary.
Kensington, Calgary
Kensington Location
Kensington Real Estate
Why we love Kensington
Living in Kensington
Kensington Events
Kensington Schools
Kensington Restaurants
1. KENSINGTON LOCATION
Kensington has spread across two Calgary communities called Hillhurst and Sunnyside. These are inner-city communities in Calgary located Northwest of the Downtown Core. Kensington is also known as a Business Revitalization Zone (BRZ) in Calgary, Alberta.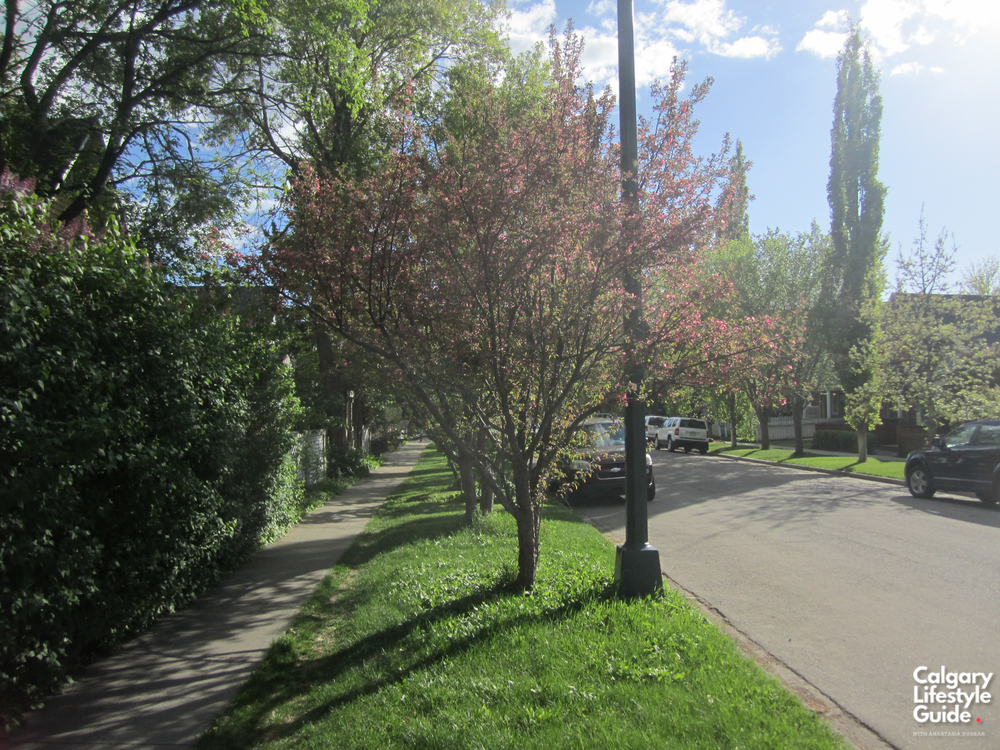 Kensington, Calgary (Kensington Village Shopping area) is a trendy collection of streets with 271 businesses such as delightful coffee shops, eclectic independent shops (no big brands here!), restaurants, and boutiques. Kensington is also a popular tourist attraction as it's very walkable and has its own unique hipster, organic village vibe that's different from any other community.  There are lots of things to do here, so don't mind spending your whole afternoon here. Grab a latte or tea and walk around this beautiful community.
2. KENSINGTON REAL ESTATE

Kensington is so popular that it has become a sought-after rental hub and home to above-average housing prices. There are many trendy condo developments here such as Pixel, VEN, St. John's on 10th, Kensington By Bucci, Theodore, and Lido. There are also many homes here that are over 100 years old! Is it worth it?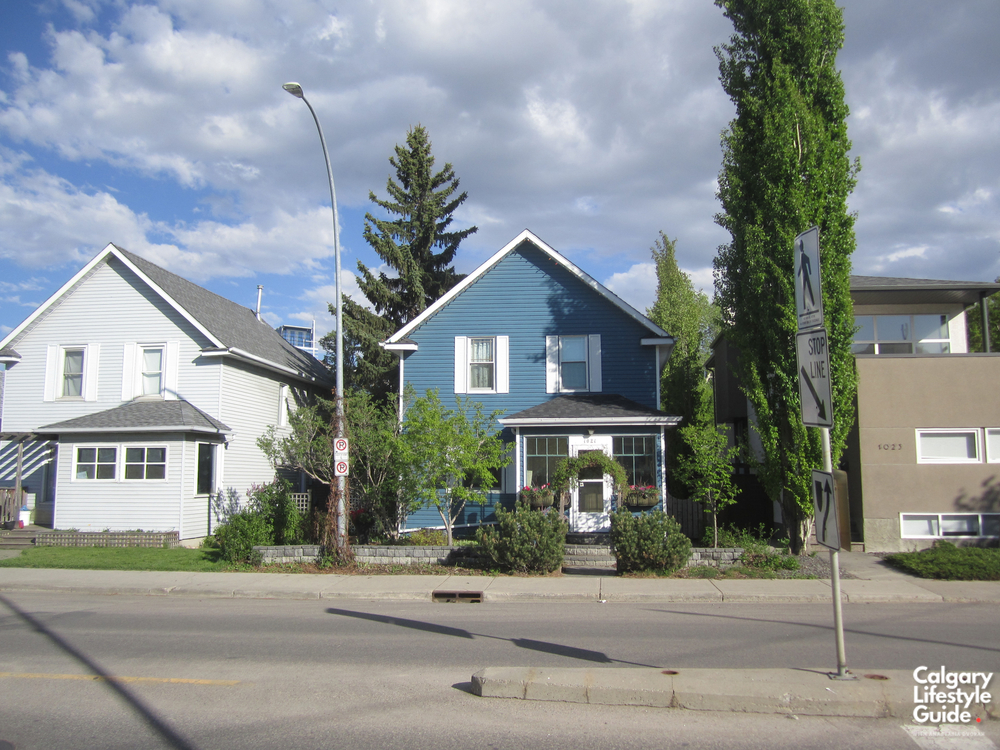 You can buy a 110-year old house that needs a lot of work from $400,000 or a relatively new infill from $850,000 to almost $2 million dollars.  From character homes, modern infills to bright low-rise condos and modern townhouses – the choices are varied!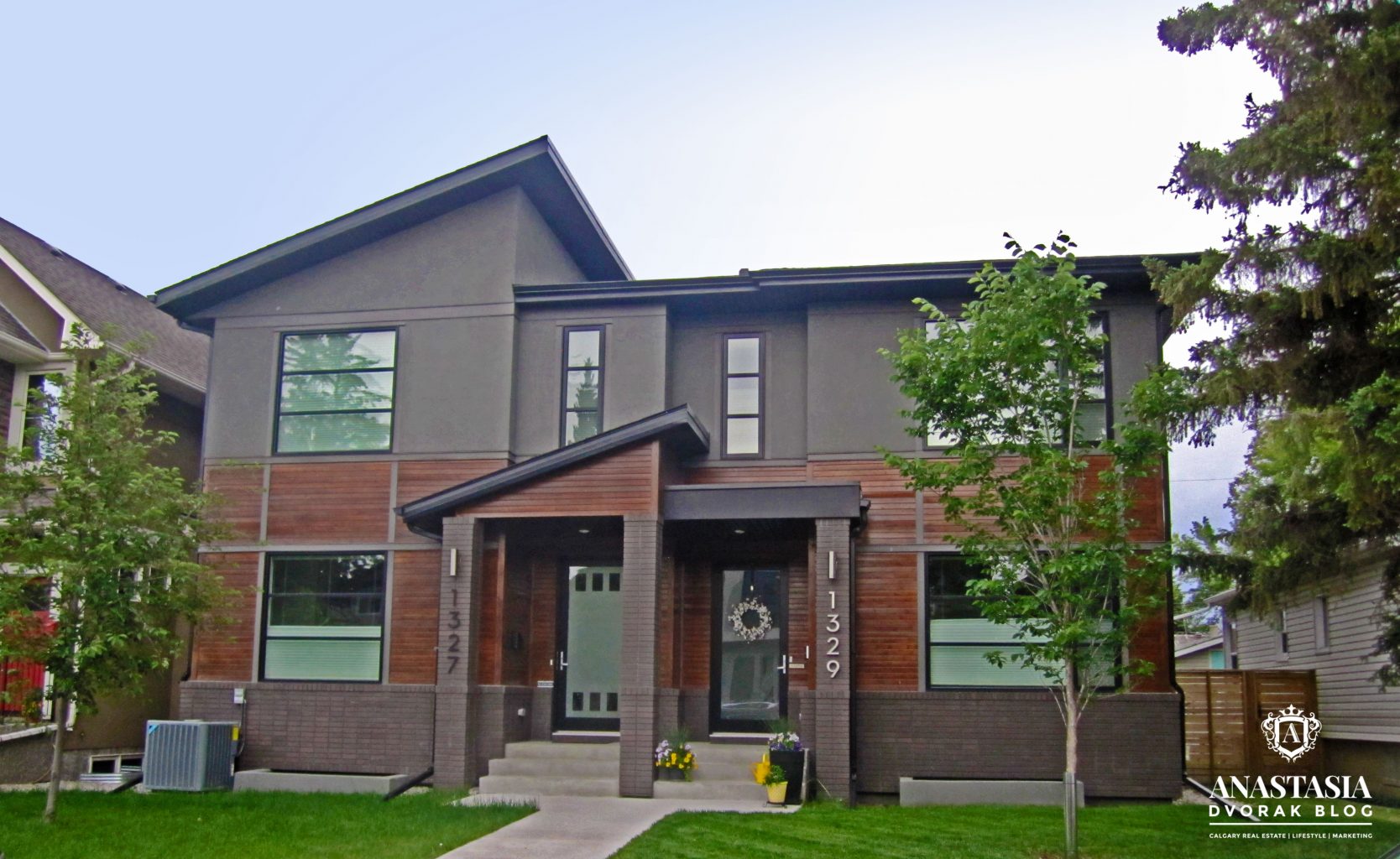 3. WHY WE LOVE KENSINGTON
Calgarians love Kensington for its unique atmosphere and the ideal location! You are close to everything – downtown is mere steps away and so is the Bow River, the Peace Bridge, Prince's Island Park with its green spaces, playgrounds, and pathways. There are also two large parks that are near the Kensington area – Riley Park with its amazing Outdoor Wading Pool area and Hillhurst Sunnyside park. There are lots of things to do here especially if you have children.
The Kensington atmosphere is hard to replicate anywhere else. This is one of a kind eclectic village that weaves together historic and modern elements so flawlessly that you become slowly attached to this neighbourhood.
4. LIVING IN KENSINGTON
Hillhurst and Sunnyside are those rare communities that have all the amenities you can dream of in one place: Sunnyside Ctrain station (less than 3 minutes to Calgary Downtown), grocery stores (Safeway, Sunnyside Natural Market), Sidewalk Citizen Bakery (with the best chocolate croissants in Calgary!), Higher Ground Cafe, Hexagon Board Game Cafe,  Cob's Bread, The Roasterie,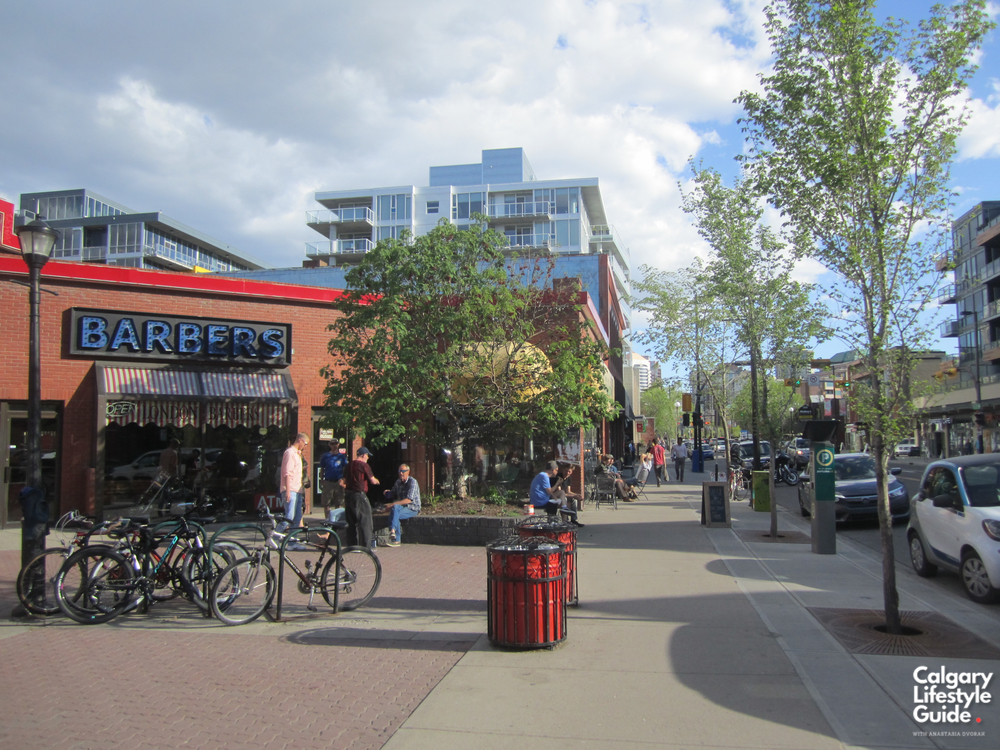 Banks, Gas Stations, Fitness Centres, numerous Restaurants and even Regal Cat Cafe! To learn more about what's in and around Kensington, visit the website: http://kensingtonyyc.com.
5. KENSINGTON EVENTS
Kensington is always fun! There is always something going on in this charming community whether it's a Farmer's market, a romantic Christmas walk or a relaxed summer stroll. It is also home to many festivals such as the International Film Festival, Kensington Foodie Festival, and the Sun & Salsa Festival.  Kensington also hosted their first Fantasy Faire called 'Spend a Day in Kensington's Diagon Alley' (Harry Potter spin-off!).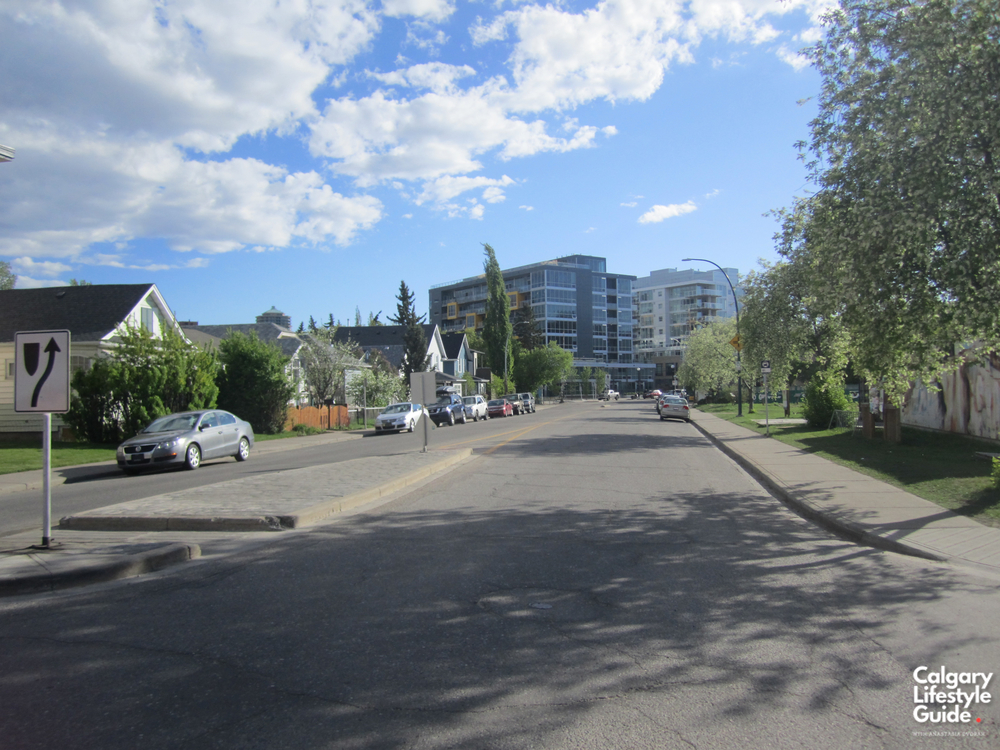 6. KENSINGTON SCHOOLS
Southern Alberta Institute of Technology (SAIT) is a post-secondary institution located on the Northside of Hillhurst.
Southern Alberta Jubilee Auditorium (Jubilee) is also located near SAIT. The University of Calgary is less than 10 minutes away via Ctrain.
In terms of schools, you have the following options: Queen Elizabeth Jr High + High School, Hillhurst School (Elementary + Junior High School (K-9 ), and Rosedale School (Elementary + Junior High School (K-9).
7. KENSINGTON RESTAURANTS
There are so many different types of restaurants in Kensington, Calgary! Kensington restaurants are known for their exquisite cuisine, a variety of vegetarian dishes, and lots of establishments headed by well-known executive Chefs. Here is a quick list of notable restaurants in Kensington, Calgary: Vendome Cafe, Hayden Block Smoke & Whiskey, Mat's Diner, Kensington Pub, Raw Eatery and Market, Modern Steak, Tenshi Sushi, Tuk Tuk Thai, Cotto Italian Comfort Food, Tibet Kitchen, Pulcinella Pizza, Wow Chicken, Fusion Sushi & Thai Kensington, Original Joe's, Niko's Bistro, Oxbow, Shijo Sushi, Vero Bistro Moderne, Marathon Restaurant, Oolong Tea House, Oak Tree Tavern, Brasserie Kensington, Nellie's on Kensington, Menyatai Japanese Noodles, Red's Diner, and others!
WANT TO LIVE IN KENSINGTON, CALGARY? INTERESTED IN APARTMENTS FOR SALE IN KENSINGTON? HOMES FOR SALE IN KENSINGTON? KENSINGTON REAL ESTATE?
If you are unable to resist this charming community, let me know! Get in touch with me via email info@anastasiayyc.com or phone (403) 835-6913 and we can talk about Kensington real estate options available (it's free and no-obligation!). Book an appointment with me here.
Click on the photos to enlarge them.
Summary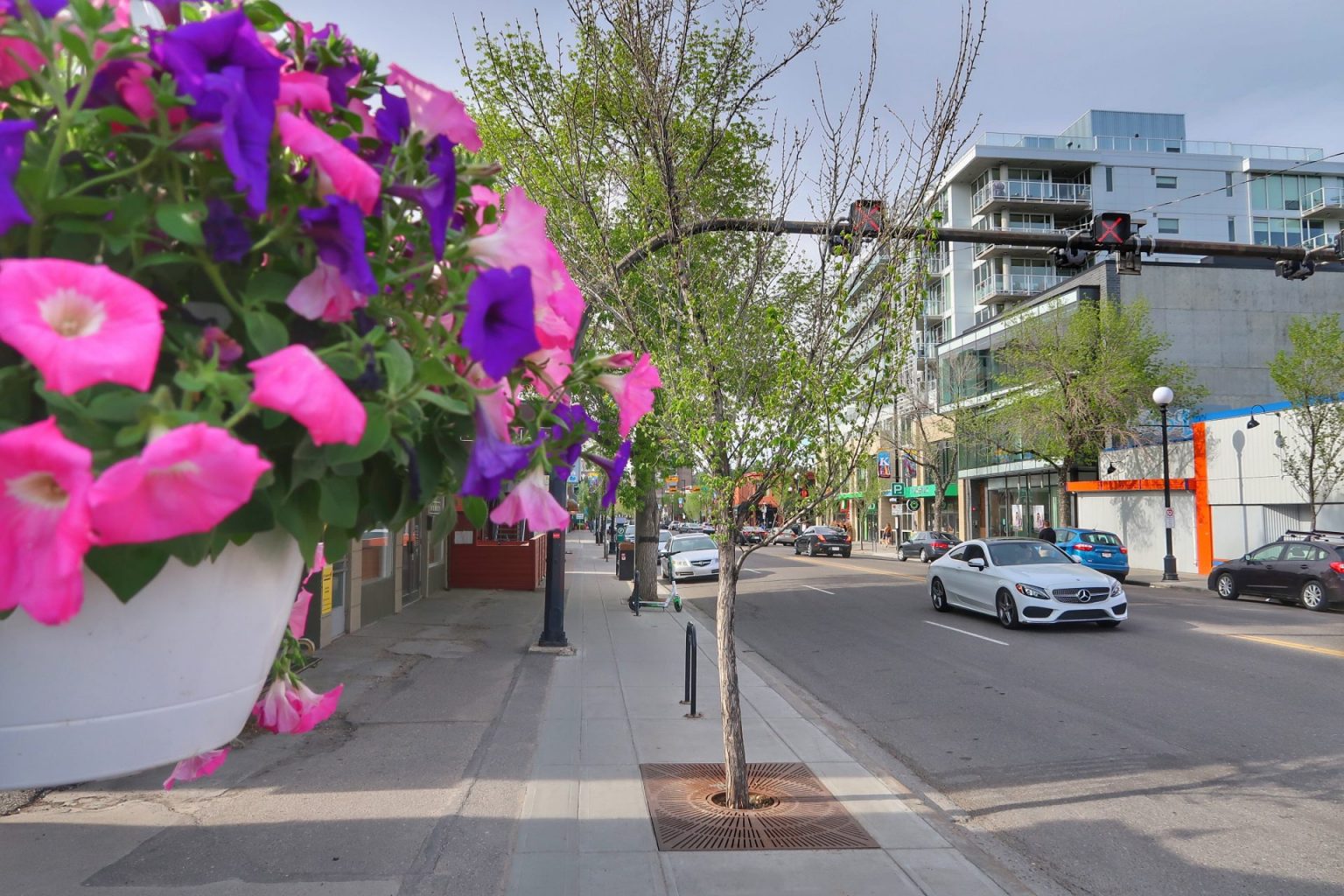 Article Name
Kensington, Calgary Neighbourhood Guide: Living, Dining, Shopping, and Real Estate
Description
Learn what's it's like to live in Kensington, Calgary (Hillhurst, NW) - considered one of the best neighbourhoods/communities in Calgary.
Author
Publisher Name
Publisher Logo